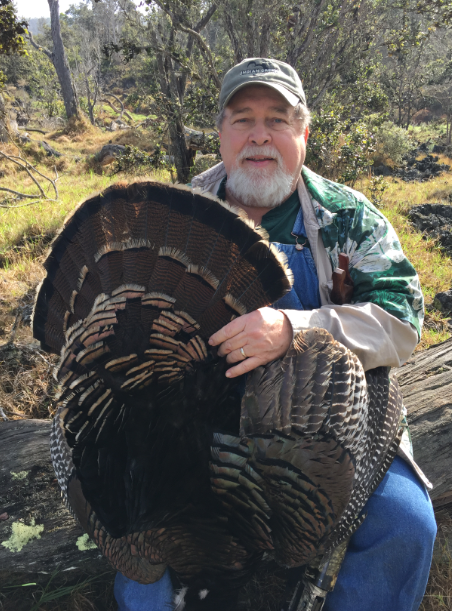 Challenging Gobblers with Ray Eye
In this episode, I interview the ever entertaining Ray Eye about challenging gobblers.
Ray talks about using gobbler yelps, jake yelps, and gobbles to challenge a male turkey's spot in the pecking order. We talk about the best times of the spring mating season to try this strategy. And, Ray also discusses how he uses gobbler yelps to pull Toms away from a flock of hens.
Challenging gobblers can sometimes be the only way to kill a stubborn old boss gobbler, and Ray is certainly an expert on the topic. Incorporate some of Ray's strategies into your turkey hunts next season and see if it will work for you.
For those of you who do not know who Ray Eye is, well, here's a little about Ray...
Born to a Missouri Ozarks farm family, Ray Eye has more than 50 years of turkey hunting experience and 30 years in the outdoor industry. He is the lead hunting expert for MidWest Outdoors magazine and a host of MidWest Outdoors Television, on Pursuit Channel, many regional networks, and local stations. He produces and hosts Eyes on the Outdoors, the highest-rated outdoor radio show in the Midwest, on KFNS 590 AM, St. Louis. Ray travels the country giving packed-house seminars featuring video projection loaded with "teaching segments" that bring his brand of turkey hunting to show-goers. He appears regularly on a range of outdoor television shows, and his amazing wild turkey footage has been seen by millions of viewers. He has written numerous books on turkey hunting, the latest being Ray Eye's Turkey Hunter's Bible. And he produces a series of "Calling is Everything" instructional DVDs, available at RayEye.com. Honoring his body of work, Ray has been named Missouri Conservation Communicator of the Year, National Wild Turkey Federation Communicator of the Year, and he's been inducted into the national Legends of the Outdoors Hall of Fame. Simply put, Ray Eye is synonymous with turkey hunting, and people who want to become better hunters flock to him because he honestly loves teaching what he knows best.
Share
|
Download(

Loading

)